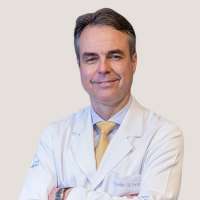 CARLOS GIL MOREIRA FERREIRA
Brasil

Oncologista Torácico formado pelo INCA com PhD em Oncologia Experimental em Câncer de Pulmão pela Free University of Amsterdam.
Chief Medical Officer do Grupo Oncoclínicas e Presidente do Instituto Oncoclínicas.
Presidente eleito SBOC; membro do Board da International Association for the Research and Treatment of Lung Cancer (IALSC); membro dos Boards da Americas Health Foundation (AHF) e International Network for Cancer Treatment and Research (INCTR) – braço no Brasil.